Give the gift of good health: buy tea online NZ wide
Here at Noble & Sunday, we are tea merchants who believe in brewing good tea for good health. No matter what taste or variety you're looking for, you can buy tea online NZ wide from us with the knowledge that our tea is the best in the business.
We've scoured the world for the best tea gardens and estates, cultivating a diverse variety of the most delicious loose leaf teas the planet has to offer.
 Our classic collection sampler pack, which consists of eight of our most popular teas, makes for both a crowd-pleasing treat and a deeply personal gift.
Giving the gift of tea provides an excuse to gather with loved ones, discovering other cultures from around the world while spending quality time together.
Go on – put the kettle on and find your new favourite tea in your sampler pack today.
BUY YOUR GIFT TODAY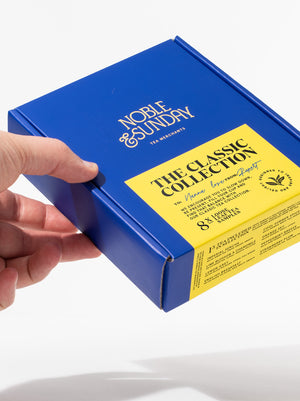 Loose tea leaves NZ: Caffeine Free
When it comes to loose leaf tea, NZ can trust that we will never compromise on taste or quality. We source our tea from the finest ethical tea gardens and growers in the world, so you can rest assured it will be the tastiest cup you've ever had.
Shop all Caffeine-Free Teas
Inspired by tradition & the culinary arts.
Independently NZ owned, direct trade importer of organic teas and botanicals. Our passion lies in exploring tea gardens and estates worldwide that excel in producing their products while maintaining a deep respect for the surrounding flora and fauna.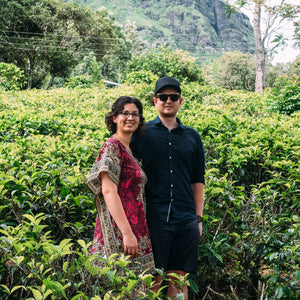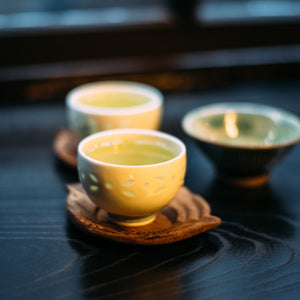 Loose tea leaves NZ: Single Estate Teas
Grown by nature and skilfully composed by man, these single estate teas reflect the complex, diverse taste found in each unique estate or garden where they are grown. We ship our single estate loose leaf tea NZ wide – browse them now.
Shop all Single Estate Teas
The Journal
A bit on anything tea related. Brew a tea have a read and let us know what you think.
More Journal